Playing casinos and making money from it is surely cool because you are earning money by doing what you enjoy. However, when you are doing it on a daily basis, it becomes a job and not a hobby. Guess what sets your hobby and work apart? It's the responsibility that comes with it. When you are a professional casino player or aim to become one, there are several things you should know and follow. Moreover, when you are playing online slots or blackjack, or any other game, it becomes more important to follow the rules. It's just that grasping these practices makes you a better gambler.
Rule #1 - Always Set a Budget
In the first few months of gambling, it would be a little hard for you to manage all your expenses (only if you are a beginner gambler). But it shouldn't be too bad if you learn how to set a budget beforehand. A word of advice, never ever ignore the importance of setting a budget for your casino games. If you are a working person or a business professional (which I'm sure you are), there are various responsibilities you need to take care of. Starting from paying bills to investing in insurances, there are so many things you need to do apart from playing casino. So, if you don't decide on a budget, it would be troublesome.
Rule #2 - Open a New Bank Account for Your Casino Winnings
This rule is optional, you can open a new bank account to keep the tracks of your winnings. It doesn't matter whether you are going to a local casino every day or you are playing online. When you have a bank account created especially for that matter, you will have a fair understanding of the money going in and out on your gambling career. You can remember how much money you have spent on gambling and how much you have earned from it. Also, remember to make a debit card for it. If you ever want to change the casino you are joining, you can use that details to deposit and withdraw money from the same account. 
Rule #3 - Keep a Strategic Track of Your Bankroll
You have probably heard about relationships that failed due to the habits of gamblers. Don't worry; it's not every gambler who has a bad habit. Some of us who are wise about it and careful about the other aspects of our lives can save gambling and relationships at the same time. The rule is simple, keep a track of your bankroll. This rule is somewhat similar to what I have discussed in rule #1. Some of the casinos do check their players who spent way too much time and money on gambling. But those people are good, and good people are rare. So chances are if you are not careful enough, you'll end up investing too much money in casinos just to win a few more bucks. It's a really tough process, trust me. And it's also like an addiction. Therefore, this rule is important; keep track of your expenses (in a casino) and income. Just don't spend more than your winnings.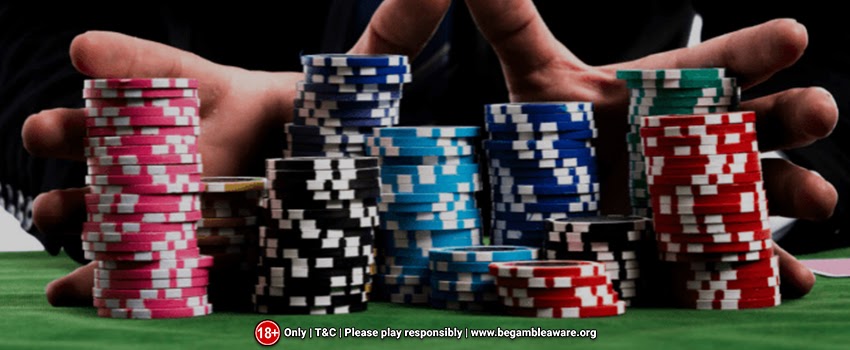 Rule #4 - Also Pay Attention to Your Winnings and Loses
Well, if you don't count your losses and winnings, honestly, you have no idea where you are going. No matter what type of games you are playing, keep a record of each of them and see how successful you really get with it. For example, there are so many online casino games out there. Starting from online slots, blackjacks, roulette, and more, you can play whatever you want. Though it is totally based on your interest, if you find that you are at no luck in roulette, you might wanna give up on that. This is completely okay because you are spending $1k per month playing Roulette but you are only winning $600 back. On the other hand, if you are investing $1k in Poker and you are earning $950! But then again, don't let your losses outnumber you in success.  
Rule #5- Watch Out for Casinos that Are Manipulating You to Spend Your Money!
This one is the real deal, especially for the beginner gamblers. You have no clue how a certified casino can manipulate you into spending your money (applicable to physical casinos). You go into a club and start playing nights after nights without even noticing how they are driving you into this. They offer some free services, like booze, letting you play with chips, no clock hanging on the wall, the floor is like a labyrinth, and so on! But with all these things these guys are subconsciously driving you into their games further and further. Hence, you need to be very careful while dealing with them. And you can do that by keeping the other 4 rules in mind. 
How to Create a Successful Budget Plan to Check Expenses
In case you haven't already figured out rule #1, here are some suggestions. 
Your Monthly Earnings
Your monthly earnings matter the most. Focus on how much money you are earning, how much you are spending, and so on. By reviewing your monthly income, you can create a successful budget.
Keep Track of Your Expenses
Set a reminder in your head to not spend more than what you are earning from your casino games. And obviously, don't mix up your gambling spendings with your regular ones. 
Whatever you are doing every day, it will eventually become a habit and a habit can do a lot of things to us. So, make sure to build a healthy gambling habit.